Expert Services, Guaranteed Results!
Proudly Serving Northern Virginia Since 2009
AC Repair in Northern Virginia
Helping Prince William County Homeowners Stay Cool All Summer Long
Is your air conditioning system working less efficiently than it used to? If you're experiencing issues like odd sounds, inconsistent cool air, or your unit turning off at random when it should be in operation, then contact our AC repair in Northern Virginia, we provide the cooling experts at Reddick & Sons. We focus on providing reliable solutions and efficient air conditioning repairs for customers in Fairfax, Bristow, Manassas, Ashburn, Gainesville, and surrounding areas.
---
When you need speedy service, call (703) 348-9881or use our online formto reach the Northern Virginia AC repair experts at Reddick & Sons.
---
Why Is Your Air Conditioning System Breaking Down?
Have you been experiencing inconsistencies with your AC unit? Our Bristow AC repair team can provide you with skilled and reliable AC repair services. Reddick & Sons can even help you with same-day services*. We also provide new installations if your AC unit is beyond repair.
There are several possibilities that could explain any issues you may have noticed in your AC system, such as:
Refrigerant leaks: If your refrigerant is leaking, it may be causing your system to overheat and break down.
Evaporator coil issues: Dirty, broken, or frozen evaporator coils are common AC issues.
Old or aging units: Air conditioners older than 15 years are more prone to issues and failure.
Incorrectly sized units: If your AC is too big or too small for your home, then it may be experiencing issues as a result.
How Can You Maintain Your AC Unit?
Most homes in your community depend heavily on their AC units during the warmer months, which makes our Northern Virginia AC repairs during this time convenient for many people. We have an in-depth understanding of AC units. As well as maintaining your AC unit, our team in Loudoun, Prince William, and Fairfax Counties can help you with any AC problem you may be having.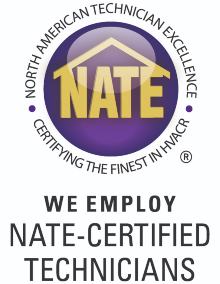 However, there are some steps you can take in order to keep your unit running as efficiently as possible, which include:
Check your hose connection regularly for leaks
Ensure that the condensation tubes are draining properly
Change your AC filter once a month at least
Keep plants at least 2 feet away from your unit whenever possible
Have your ducts cleaned regularly and vacuum your vents
---
Trust in qualified experts; call (703) 348-9881or use our online formfor reliable air conditioning repair in Northern Virginia today.
---
* Subject to availability
For Further Reading:
Hear From Our Satisfied Customers
Past Customers Are Our Best Advertisements
"Not only was the job done professionally and efficiently but Danny went above and beyond."

Megan F.

"Finally, an organization that cares and will not overcharge."

Cindy C.

"Danny's work is second to none."

Roger J.

"I highly recommend giving them a call!"

Amy D.

"Reddick & Sons are honest, fair, and great to their customers."

Sarah Graham