Leesburg Plumbing, Electrical, Heating and Air
Reliable Hvac Services that you deserve
Looking for a reliable plumbing, air conditioning, heating, and electrical company in Leesburg, VA? Call Reddick & Sons at (703) 348-9881 to schedule an appointment and save money on your next service when you access our full selection of coupons.
Finding a quality plumbing, heating, air conditioning, and electrical company in Leesburg, VA, doesn't have to be difficult. At Reddick & Sons, we make the decision easy with hassle-free service and top-quality workmanship. We're available around the clock to ensure your home or business stays safe and comfortable whether you need us in the middle of the night or during the workday.
Want to see why we're one of the leading choices for plumbing, HVAC, and electrical services? Check out our reviews page to find out.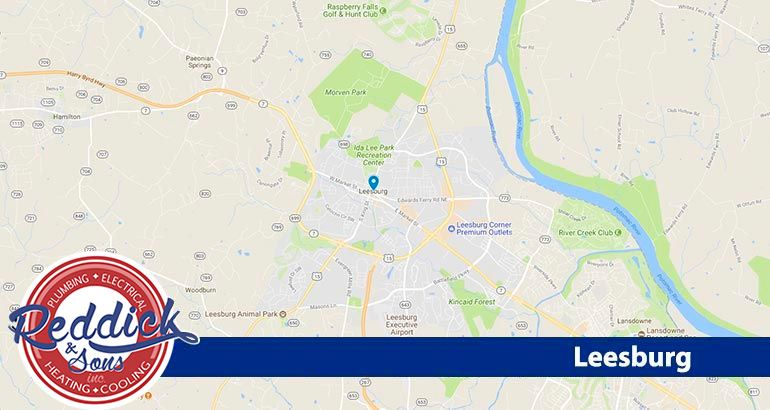 Residential & Commercial Plumbing Solutions to Meet Your Needs
Reddick & Sons strives to be your go-to team for all of your plumbing installation and repair needs. From water heater installations to repiping to drain cleaning and anything in between, our Leesburg plumbers have the right combination of experience and knowledge to handle your plumbing services at a price you can agree on.
Need AC or Furnace Repair or Replacement?
AC and furnace problems can be a hassle, but working with our friendly team means you can enjoy fast repairs that will get you back to the comfort of your home in no time. Work with us for the ease of service you deserve and the high level of workmanship needed to ensure your air conditioner or furnace repair or replacement is carried out correctly.
Call for heater repair if you notice any of the following signs:
Heater powers on then off
Lower indoor air quality
The unit itself is cracked
Yellow pilot light
If you notice any of these signs, get in touch with our expert Leesburg heating and air team for repair. We'll be able to diagnose the problem and provide you with the speedy repair you need.
Professional Electrical Repairs
While some household repairs are fine to DIY, electrical repair is not one of them. Not only is it dangerous to attempt to perform an electrical repair by yourself and puts you and your family or employees at risk, it can cost you in high electric bills as well. The professionals Leesburg electricians at Reddick & Sons have the experience and knowledge to ensure your electrical repairs and installations are done properly the first time.
How can we help you?
Electrical wiring
Panel box upgrades and installation
Lighting fixture installation
Wall socket repair
And more!
Enjoy fast, accurate plumbing, heating, air conditioning, and electrical services in Leesburg, VA when you call (703) 348-9881 today.