Sump Pump Repair in Northern Virginia
Working to Build Long-Lasting Relationships with Our Customers
Are your home and possessions protected against flooding and water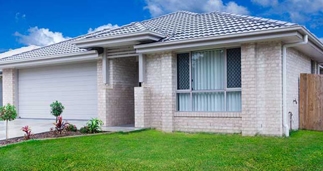 damage? Many homes would benefit from having a sump pump installed to protect their investments from destruction and damage, and the sump pump experts in Northern Virginia at Reddick & Sons are available to help by providing professional installation and replacement services. We can even provide you with same-day service* to quickly solve your sump pump problem.
Are you keeping your home protected from flooding and water damage? Call (703) 348-9881 now for reliable sump pump installation and repair services from the experts at Reddick & Sons. Discover how you can save by visiting our coupons page and taking advantage of our online specials.
Should You Install a Sump Pump?
A sump pump is a system designed to act as a preventative measure against flooding and water damage and is essential for homes located in areas prone to floods or in an area where the water table is higher than normal.
If the ground around your home's lower levels or basement is saturated with water, the additional pressure on your home's foundation walls can create cracks, which will allow water to start seeping in and damaging your appliances, furniture, electronics, and more. Sump pumps protect against this by pulling the water out of the ground surrounding your home and depositing it a safe distance away.
What Kinds of Sump Pumps Can We Install?
The two most common types of sump pumps we install are:
Pedestal pumps: A pedestal pump is generally used for homes with smaller sump basins and can be purchased as either "above basin" units or submersible pumps, which are located underwater.
Permanent pumps: These are the most commonly installed types of sump pumps and are installed along the edges of your home to prevent excess groundwater from entering your home.
Work with qualified experts dedicated to keeping homes dry and protected. Contact us at (703) 348-9881 today for professional Northern Virginia sump pump installation and replacement service.
*subject to availability