Expert Services, Guaranteed Results!
Proudly Serving Northern Virginia Since 2009
Northern Virginia Evaporator Coil Services
Helping Customers in Fairfax, Ashburn, Gainesville & Surrounding Areas
One of the most important elements of your home's cooling system is the evaporator coil located inside your air conditioner. In order for your AC to function properly, it needs to redirect hot air outside, which is accomplished by running refrigerant through two sets of coils called your "evaporator coil" and your "condensing coil." However, evaporator coils can become prone to freezing and cracking as a result. No need to worry when you have Reddick & Sons on your side. We specialize in reliable evaporator coil installation and repair services in Northern Virginia.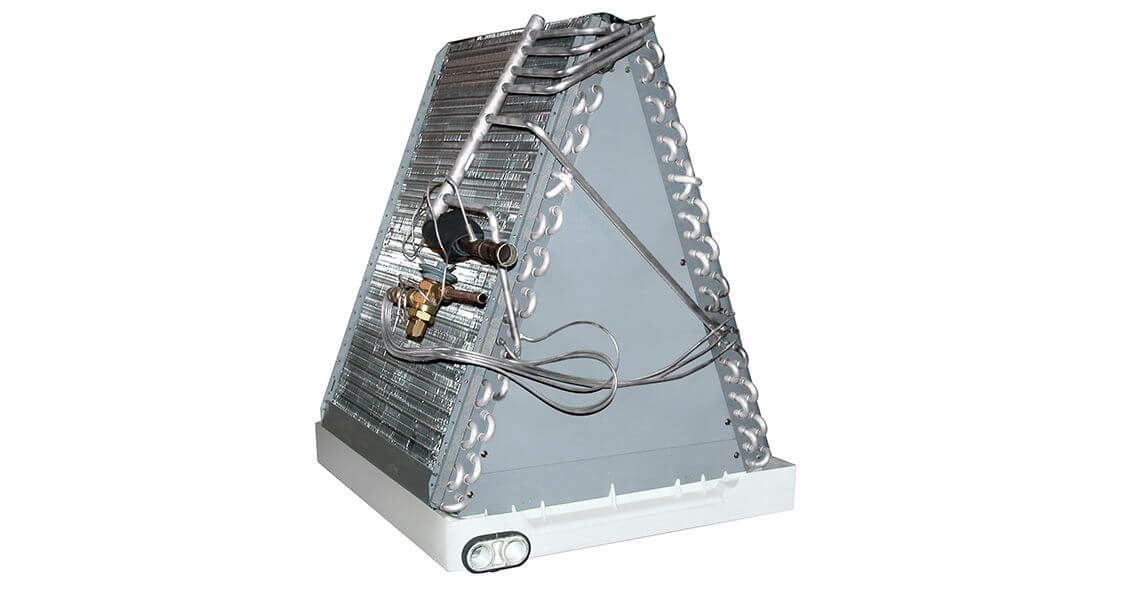 ---
Stay cool at home and call (703) 348-9881 or use our online form for reliable evaporator coil installation and repair services throughout Northern Virginia.
---
What Are Some Common Evaporator Coil Issues?
Your air conditioning system sees a lot of heavy day-to-day use during the warmer months and, as a result, your evaporator coil may be prone to problems caused by these common culprits:
Dirty coils: If dust and dirt infiltrate your system from the outside, they will stick to the moisture on your evaporator coils. This can cause the coils to clog and stop working.
Frozen coils: If your AC unit is leaking refrigerant, then it may cause your evaporator coils to freeze and stop working.
Refrigerant leaks: If you're experiencing recurring issues with your evaporator coils, a refrigerant leak may be to blame.
Blower Motor Malfunction:
Having the blower fan is essential for both providing cool air into your duct system as well as pushing warm air over the evaporator coil to remove the heat. If the motor starts to malfunction or fail due to wear and tear, no lubrication or even electrical issues, the blower motor could stop all together. This would prevent the AC from cooling and cause major mechanical issues.
How Can You Prevent Evaporator Coil Issues?
One of the easiest ways to keep your evaporator coils in perfect working order and maintain the integrity of your AC unit is to make sure that no debris from plants and trees can fall into your unit. Periodically washing off your air conditioner with a garden hose can also help prevent dust and clogging irritants from accumulating inside your system.
Due to the intricacy of the mechanical parts involved with running your AC unit, we recommend investing in regular professional air conditioner maintenance as well as contacting us when you need our Prince William County AC repair services. This includes evaporator coil repair and replacement to keep your system running as efficiently and reliably as possible.
---
Call us at (703) 348-9881 for reliable, trustworthy evaporator coil installation and repair in Northern Virginia today.
---
Hear From Our Satisfied Customers
Past Customers Are Our Best Advertisements
"I highly recommend you give them a call!!!"

Stephen W.

"Reddick & Sons are honest, fair, and great to their customers."

Sarah Graham

"We use Reddick & Sons for all of our residential and commercial needs."

Amy D.

"Speedy service, great guy and solved our heating issue easily."

Sarah C.

"Fantastic customer service and techs you can completely trust."

Rene M.