Expert Services, Guaranteed Results!
Proudly Serving Northern Virginia Since 2009
Backup Generator Installation in Northern Virginia
Keep the Power On; Call our Reddick & Sons Inc.!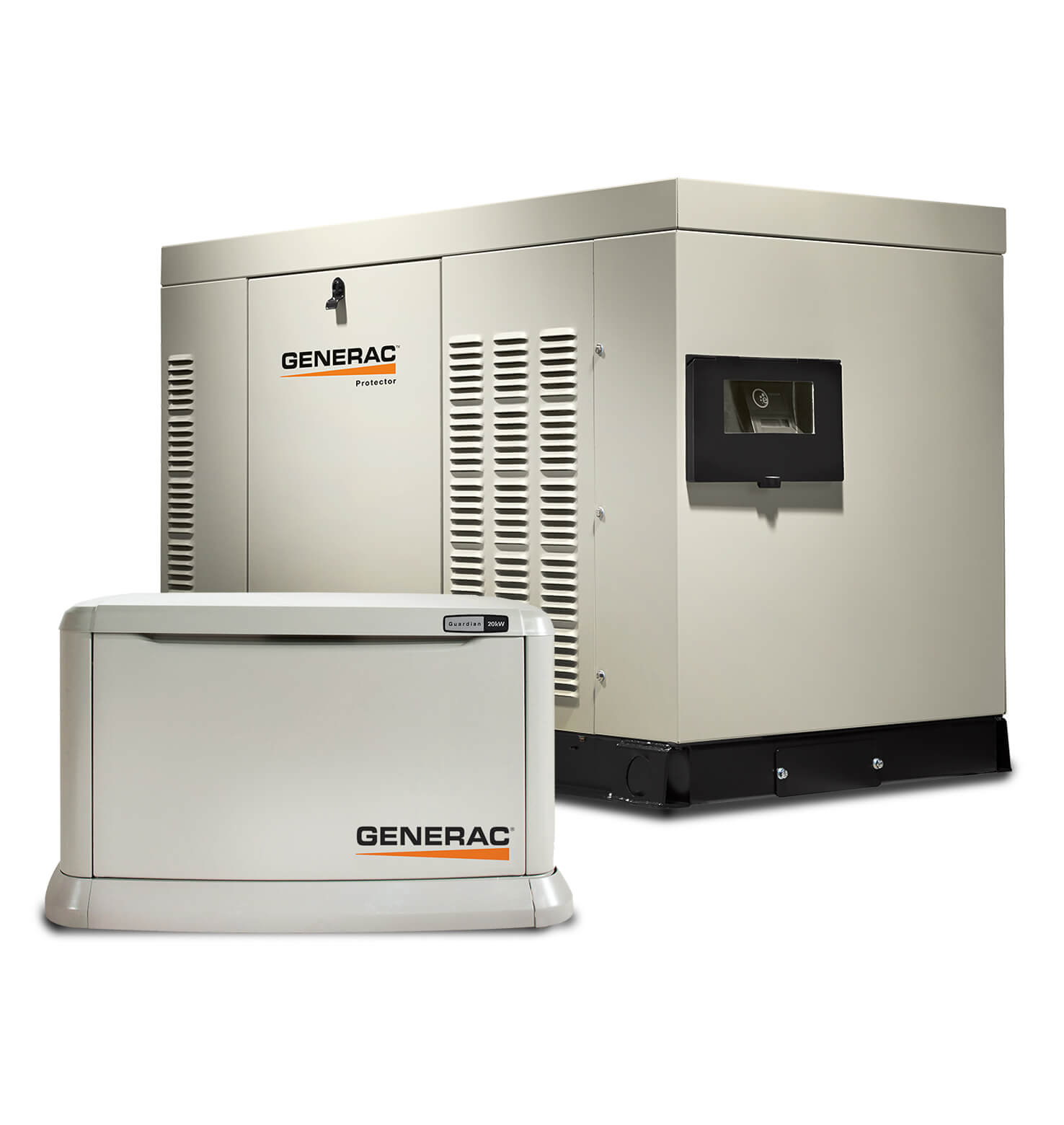 While your power may be on and working normally 99 percent of the time, there will always be those fluke, rare situations where the lights go out, appliances shut off, and you're forced to deal with life without power temporarily. In most cases, these are usually resolved and reset quickly, but extremely rare cases may see you without power for hours, or even days before a fix can be made. Regardless of whether the blackout is long or short, you won't have to worry about it if you have a high-quality backup generator solution installed by the electricians from Reddick & Sons Inc.!
Whether you're looking to outfit your home with a brand new emergency backup generator or you simply need your existing one repaired or maintained, Reddick & Sons has the experience and ability that you need. For over 15 years, we've been the team customers in Bristow, Loudoun County, Fairfax County, Prince William County, and the surrounding areas have trusted their home to, and we've made it a point to uphold our reputation of quality with every job we take. We understand how stressful life can be without power, especially when you depend on having power to keep important devices like your refrigerator or freezer running. Our backup generator products are from major name-brand manufacturers with a history of producing quality products, and our services are designed to ensure that they're working properly. When your power goes off, you can be sure that your generator will be there and ready to serve you.
---
Want to learn more about the benefits of a generator installation in Northern Virginia? Call Reddick & Sons at (703) 348-9881 today to request more information or to receive an estimate.
---
Why Install a Backup Generator?
Backup generators are quickly becoming valuable investments for homeowners who don't want to deal with the hassle and frustration of being without power for an extended period of time. Our lives have become remarkably dependent on having a reliable source of electricity, and a backup generator can ensure that that source is never interrupted for more than a moment or two.
Standby generator systems are designed to do exactly that. These systems are small, easy to conceal, and can last for decades with very little attention or maintenance. Additionally, they're ready to turn on at a moment's notice, and they kick on automatically when they sense that your normal supply of electricity has been interrupted. Plus, they can potentially run indefinitely as they often rely on natural gas as a fuel source. No more having to deal with constant maintenance, such as keeping a constantly-aging supply of standby gasoline.
Backup Generator Maintenance
As with any other appliance, it's important to have your backup generator regularly inspected and cared for. Regular maintenance can ensure that important parts are in good condition and your system will be there for you when you need it, regardless of when or why.
---
Let us install a backup generator in your Northern Virginia home! Contact Reddick & Sons Inc. to learn more today.
---
Hear From Our Satisfied Customers
Past Customers Are Our Best Advertisements
"Customer service is very important to me and the way Mr. Reddick was with my wife and kids was very respectful."

Carl J.

"showed up on time very polite and respectful of your home , most of all they were honest and fair , so to me they will forever have my business on that merit alone."

Ms. Blue

"They replaced the capacitor on our unit and went the extra mile by checking the warranty status for the unit as well."

Zachary S.

"Has helped us with serval issues at our home and at our business."

Miguel Magalhaes P.

"Danny and his team were very responsive to my phone call, and they made my service a priority."

Former Customer