Expert Services, Guaranteed Results!
Proudly Serving Northern Virginia Since 2009
Heater Repair in Northern Virginia
Serving Ashburn, Gainesville, Fairfax & Surrounding Areas
With the colder months on the way, it's important to ensure that your home's heater is in perfect working in order so that it can deliver consistently warm and clean air throughout your home and keep you comfortable. If you have been putting off service, then it's time to contact Reddick & Sons for reliable heating repair in Northern Virginia to ensure that your system will work dependably all season long.
---
Get fast, efficient heater repairs in Northern Virginia from the experts at Reddick & Sons. Call (703) 348-9881 or get in touch with us using our online contact form.
---
Common Problems Found in Heating Systems
Far and away, the most common cause of problems we find in heating systems is a lack of regular maintenance. No matter how high-quality your system is or how well it was originally installed, the presence of moving parts, as well as dust, dirt, and grime, mean that you are going to need routine maintenance. Taking advantage of regular maintenance plans such as the ones we provide gives you an opportunity to identify any problems before they start and take action to fix them so your system can operate to its fullest potential for as long as possible. With our Northern Virginia heating services, we make sure your heating systems are properly and expertly set up the first time, guaranteed.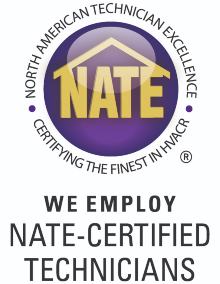 Indicators That You Need Our Northern Virginia Heating Repair Services:
Different rooms in the home heating unevenly
Your heating system is more than 10 years old
Surfaces in your home are getting dusty much faster than usual
Your heater is making a great deal of noise
What Are the Benefits of Timely Heater Repair?
Unfortunately, many of the issues our Northern Virginia heating repair technicians have while visiting our customers' homes are caused by the damage and neglect that can result from lack of maintenance. Putting off maintaining your heater may seem like no big deal, but smaller issues can quickly escalate into larger and more complex problems, which can be expensive to fix.
This means that investing in annual servicing and heater maintenance can go a long way toward helping you save money. When you get timely heater repair from Reddick & Sons, you aren't just ensuring that your system will work all season long but that it will also work as efficiently as possible, which can help keep your monthly energy costs low and save you money. Our team of Prince William County heating repair technicians can even help you with same-day service* so you can stay comfortable. We also provide the very best in furnace repair as well as installation! Our expert repair services will ensure that your unit is repaired properly the first time.
---
Call us today at (703) 348-9881 for high-quality heater repair and maintenance in Northern Virginia to help you stay warm this winter.
---
*subject to availability
Hear From Our Satisfied Customers
Past Customers Are Our Best Advertisements
"Thanks, Danny ur the best!!!"

Londa J.

"The price was very reasonable, and I will definitely use Reddick & Sons if I have any plumbing needs in the future."

Eldon M.

"Fantastic company! I will only be using them going forward."

Anna N.

"Finally, an organization that cares and will not overcharge."

Cindy C.

"This is 100% who you are looking for."

John U.