Expert Services, Guaranteed Results!
Proudly Serving Northern Virginia Since 2009
Northern Virginia Boiler Repair, Installation & Replacement Services
Working to Keep Your Family Comfortable All Season Long
Many residents use boilers to heat their homes and keep their families comfortable during the cold winter months, but these systems can be prone to failure as they age, leaving you without warm air when you need it the most. When this happens, or if you have noticed that your boiler isn't working as efficiently as it once did, contact the experts at Reddick & Sons for expert solutions and speedy Northern Virginia boiler repair and installation service. We have detailed knowledge of how to properly service your boiler.
---
Give us a callat (703) 348-9881for same-day Northern Virginia boiler installation and repair service*.
---
Repairs for Your Boiler Throughout Prince William county
Not only are boiler issues a serious inconvenience, but mechanical failures may result in dangerous carbon monoxide gas leaks that can cause health problems and put you and your family at risk.
That's why the technicians at Reddick & Sons are available same-day* to visit your home and assess the state of your boiler. We can help determine the cause of the issue and, if repairs are needed, we can quickly restore your system to proper working order. Our Northern Virginia boiler repair team helps customers throughout Bristow, Manassas, Fairfax, Ashburn, Gainesville, and surrounding areas. If your boiler is too old and needs to be replaced, then we can help you choose the appropriate model and ensure that it is installed safely and correctly.
Inspections & Repairs You Can Rely On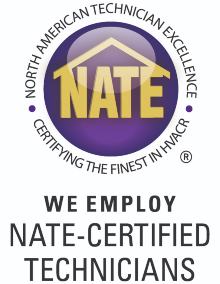 We recommend annual boiler inspections to make sure your unit is working properly. Not only can inspections prevent issues such as mechanical failure, inconsistency, and lower efficiency, but they can also identify issues that may lead to carbon monoxide leaks to prevent them from happening.
One of the most common issues we encounter is clogged vents. If the vents tasked with carrying carbon monoxide safely out of your home become blocked, clogged, or damaged, the gas may begin to seep back into your home and can lead to dangerous or even fatal health issues.
---
Depend on our team for fast, reliable Northern Virginia boiler installation and repair services. Call (703) 348-9881 for an appointment today.
---
*subject to availability
Hear From Our Satisfied Customers
Past Customers Are Our Best Advertisements
"They replaced the capacitor on our unit and went the extra mile by checking the warranty status for the unit as well."

Zachary S.

"The only plumber, I'll ever use!"

Larry W.

"I recommend him to all my friends and family!!!"

Tiffany H.

"Has helped us with serval issues at our home and at our business."

Miguel Magalhaes P.

"I highly recommend you give them a call!!!"

Stephen W.