Northern Virginia Kitchen Plumbing Repair
Treating Our Customers Like Family, Every Single Day
If you're like many homeowners, your kitchen is the heart of your home. It's where you prepare meals, eat with family and friends, entertain, and spend a significant portion of your time. So when your kitchen plumbing is in need of repairs and maintenance, depend on the experts at Reddick & Sons for reliable Northern Virginia kitchen plumbing repair and installation. We help homeowners throughout the Fairfax, Ashburn, Gainesville, and surrounding areas.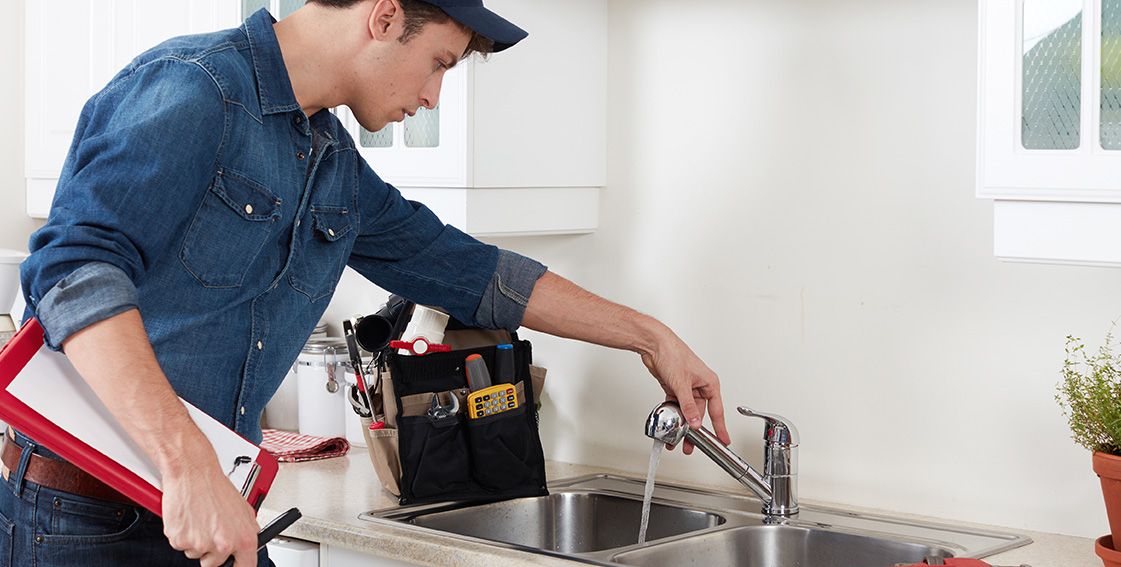 Keep the pipes, fixtures, and faucets in your kitchen working properly. Call Reddick & Sons at (703) 348-9881 for reliable kitchen plumbing repair and installation service. We offer lots of ways to save on our services; visit our coupons page to learn more!
We'll Repair Your Faucet & Sink
Is your faucet leaking when you do the dishes, or is there a pool of water underneath the sink? Then you need efficient faucet leak repair and kitchen sink repair services from one of our Northern Virginia plumbing experts. We'll happily visit your home and quickly solve the issue so you can use your kitchen again.
Is Your Garbage Disposal Broken?
Many homes in the area are equipped with a garbage disposal unit. These handy units are located just inside the drain in the kitchen sink and use a series of whirring blades to shred apart large pieces of food and other debris so that they can be safely washed away with water.
However, if your garbage disposal unit has stopped working, you may notice that unpleasant smells from rotten food are starting to fill your kitchen. When this happens, contact Reddick & Sons for professional garbage disposal repair and installation services and restore your unit to proper working order.
The professionals at Reddick & Sons have the skills and know-how to solve a wide variety of tricky repairs.
Depend on professionals who can deliver exceptional kitchen plumbing installation and repair. Call (703) 348-9881 for same-day service* in Loudoun County, Fairfax County, and Prince William County.
*Subject to availability